Free Download
The nine questions you must discuss with a building designer before you sign a letter of engagement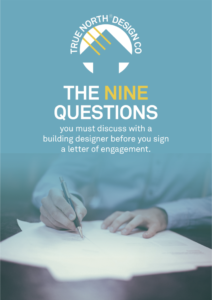 What Our Clients Say About Us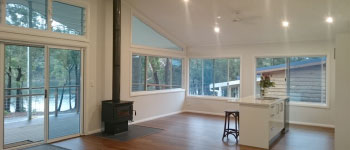 "True North Design was very easy to work with and very receptive to our original plan ideas that we presented. My wife, and I liked the suggestions for modifications to our basic design and suggestions for compliance with council regulations.
We are very happy with the end result, and were pleasantly surprised when it was actually finished before Christmas as promised. Overall the quality of the build is good and the added touches like plenty of storage space, great window coverage, high ceilings and airflow, kitchen design and taking advantage of the great view make it a wonderful house to live in.
We would happily recommend True North to any home owner who wants a reliable builder who states clearly what is involved regarding design details, suggested improvements, costs, council compliance and materials and gets the job done on time with minimum fuss.
Thanks for a great house."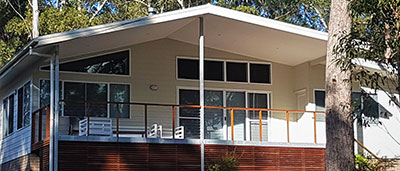 "The design process for our holiday home involved consultation in person and by email and phone with Tony and Lucy.
Tony took our broad design ideas and thoughts and came up with a great final design (developed through a number of negotiated stages) that satisfied our needs. These included large front and back decks, a large central living space, north-facing rooms with large windows and doors, high windows to take advantage of the view and the character of the site and full advantage of its natural attributes.
From the outset Tony and Lucy had suggestions that were not within our original thinking (such as room positioning) but which significantly enhanced the end product. Any issues were dealt with promptly and professionally.
We have ended up with a beautiful house with which we are very satisfied."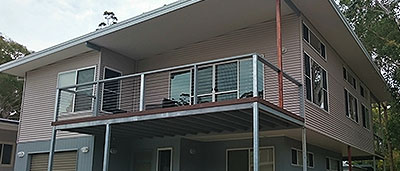 "Finding a good designer / builder is a lottery at the best of times, let alone when doing it from 250km away. Deciding on Tony and Lucy Marshall from True North Design was the best decision we could have made.
Everything from the design process right through to the completion of the house went smoothly. The team of Tony, Lucy and Kerri were supportive and helpful in every possible way, subsequently making the building of our beautiful house an enjoyable process."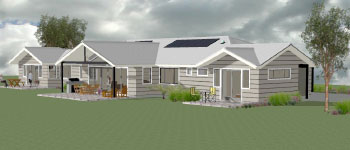 "Every morning – upon waking in our new home – I say to Hendre, "I love this house. I can't believe we are here, that this is ours and it is so beautiful.
The light in the house is extraordinary. As the whole house faces true(ish) north, all rooms are bathed in natural light. We also appreciate the little nooks and crannies of the house – there are various small verandah spaces that protect us from strong heat and we can sit undercover, with great satisfaction, as it rains. All of the intelligent passive and active solar design features make a difference to our lived experience of the house.
Thank you Tony and Lucy for co-creating this amazing home design and build process. Your expertise, humour, candour (read: reassurance that all would be well!) is much appreciated, especially now, as we sink into the reality that this home is actually ours for the experiencing and growing into."