Your Design Package Options
The choice is yours, let us help you design a home to perfectly suit your vision, embrace your surroundings and enhance your lifestyle or chose one of True North's proven designs, with flexible customisation options to add your own personal touch.
Whichever way you decide to go, you can be sure that your new home will reflect your family's needs, save you money in heating and cooling, work with the natural environment, and enhance your lifestyle.

Original Design
A complete design solution designs complete with a full set of specifications. Each house tailored to the owner and perfectly suited to the Australian environment. Making use of the latest in energy efficient and environmentally sustainable principles.  For some this is the most cost effective and problem free way to ensure excellent design in your new home. Allowing you to achieve the latest in style trends while still achieving supreme energy efficiency and sustainability. True North designers follow a simple process that ensures maximum satisfaction and a new home perfectly suited to you and your family.
Click here to contact us for more information.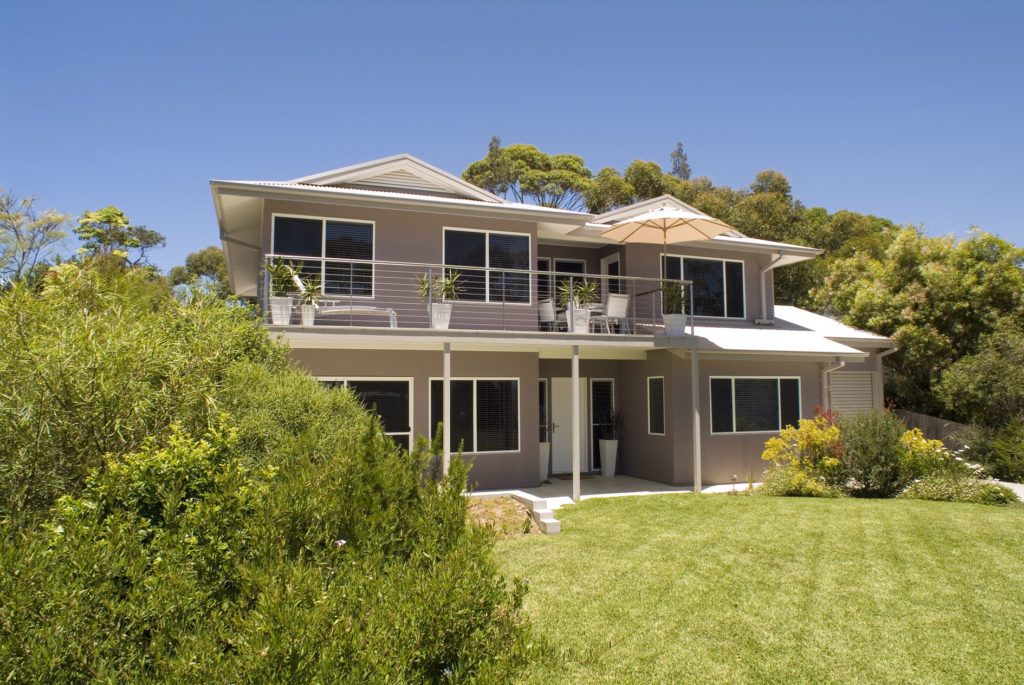 The first thing I'd like to talk about is the temperature. When the house was being built in the middle of
a very hot dry summer, I would come home from work and unlock the door and the first thing I noticed
was how cool it was inside. We used Comfortone glass and louvres were positioned to catch the
prevailing north east breeze and provide excellent cross ventilation…
We used larger than normal eaves and I have been keeping an eye on the amount of shadowing in
summer and the great solar access in winter. In fact the whole house is filled with natural light so there
is never any need for lights on during the day. All the rooms are well placed and the carport keeps the
hot western sun off the house.
It is now winter and due to the fan blades being rotated in reverse in the family room, there is no sense
of a cooling breeze, instead the warm air drawn up to the ceiling from there falls down the walls and
keeps the house at a constant 20 degrees in winter. We only have a very small gas heater that helps
keep the whole house warm in prolonged cold and overcast weather. In the atrium we have the ceiling
fans on low and it also pushes all the warm air back down to the living areas downstairs.
Scott, Bannister Head Road, Mollymook
"Tony I just want to tell you how much I love my new house. It's turned out to be more than I dreamed
of and I can't believe how much I love living in it".
Helen, Bannister Head Road, Mollymook

Custom Original
Our 'Customised Original' package takes the design you like from our 'Of The Shelf Original' designs and allows you to make alterations. Working directly with True North designers almost any aspect can be altered to better suit your lifestyle, environment or location. It may be as simple as changing materials, to adding a larger deck or multi-purpose family room.

Renovations
True North Design Co can design seamless additions for your current home. Wether you simply want to add a single room or completely redesign and improve what you already have True North can help you find a solution. By using the same energy efficient and environmental sustainable principles that are used in all True North's home designs, your renovation will look and feel like it was always meant to be there.